My mother was a light in my life. For most people, this is the case. However, in my circumstance, she was my anchor, and my light, and my friend.
What I remember most about her was her making pineapple upside cakes. Nothing is as comforting as a cake newly-exited, glistening with brown sugar and goodness. I would wait to get a single piece, and a cool dollop of vanilla ice cream on top. The warm cake underneath would liquidate the mass above, creating a sweet dance of creamy goodness and sugary crusting…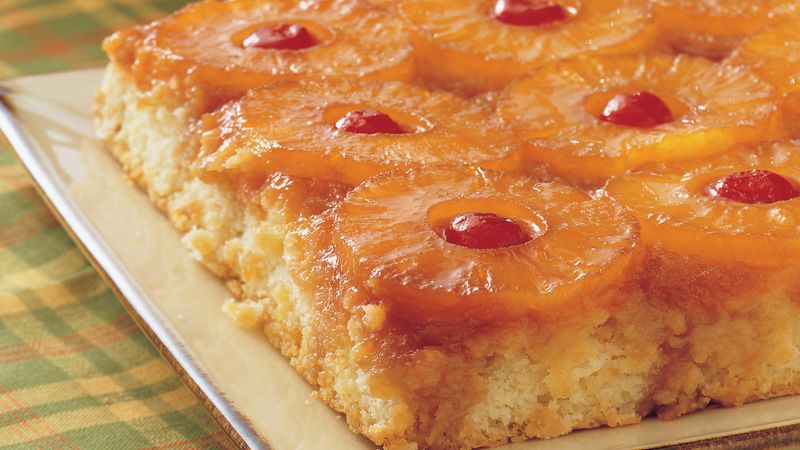 Source: Betty Crocker
Things change: fast-forward 15 years
A few years ago, she became sick. A note; sick can take many forms. I know my kids still get the 6 hours flu, where coughing, puffy eyes and random aches and pains means school might be skipped for the day. Other times it can be something as serious as pneumonia or worse.
Cancer is serious, too.
When she passed, a few things I just couldn't bring myself to do. The main one, one that my kids and my wife, as well, completely removed ourselves from, was pineapple upside-down cake. After all, it was my mother's brand in our minds. We couldn't make it, couldn't eat and couldn't think about it without thinking about her (and, yes, it's still that way today).
Branding for business, with or without a business brand
In a way, pineapple upside-down cake was my mother's brand. She didn't own a business built around it. She didn't use any business solutions built with that brand. Instead, the brand was inferred. It was from home and from the heart.
Can your business branding be thought of the same way?
This is how powerful branding can be. Without any branding, the association between her and her confection was immediate and memorable.
How much do you spend on business branding?
As a small business, you likely spend a few thousand dollars to start. You get a basic logo, have letter head printed, along with business cards. Your business logo is everything in this. You spread it across the internet on social media platforms, your website and more digital marketing platforms.
Corporate business branding is a bit different. Likely, you will spend salaries-worth of dollar amounts on this. Those businesses will build full PR and promotional kits. Then hire designers not just for the logo, but for fonts, sizing requirements, print versus online requirements and a ton more.
And the results?
If people always associate your brand within your industry or region, and it is implied over multiple platforms, then great.
But what about the times when things are not as seamless?
Branding is then worthless to your business.
That's the punchline to every discussion about branding…
If your business branding isn't seamless across all of your platforms, it is worthless.
While PerfectShare has its own unique abilities and focuses, we also value ourselves on our being a white-label file sharing application for business. We want your company's brand to be at the front of the view, and center of the screen for your employees and clients.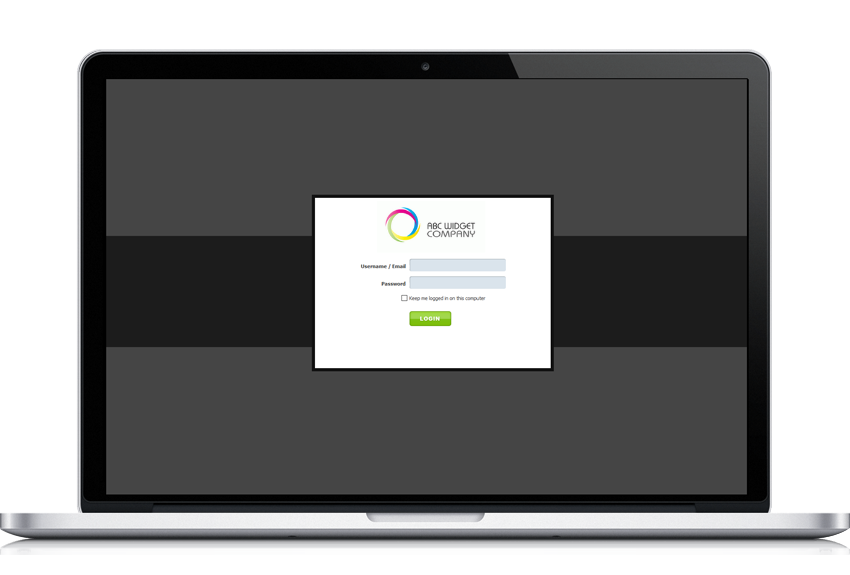 Business branding should occur on first meeting
Your business, who it is and what it is, should appear before anything else. It should be a time of meeting and expectations.
After all, a customer, a co-worker, an employee, a client, a competitor…they are all the same. Who you are speaks volumes more than what you say.
If they enter a login form, or a website that is supposedly yours without connection, they are gone. If said users view content, media or advertising, and there isn't a brand connection, then they likely are out. For multiple reasons, SaaS products and other online business solutions can either help to you to excel at branding, or regress it.
Our example: PerfectShare branding
One of the things we have done with PerfectShare to utilize branding is to create that known environment from entrance through the visit.
This starts prior to the login of the account. The URL has been structured to match a branding issue: the company name. For us, we wanted not only our customers, but your customers to actually align their account to the brand.
During login, your main visual branding element needs to be front and center. This is your business logo. Without a branded logo, your company's branding will not be visually stable. That recognition will resonate, and will hold your brand throughout.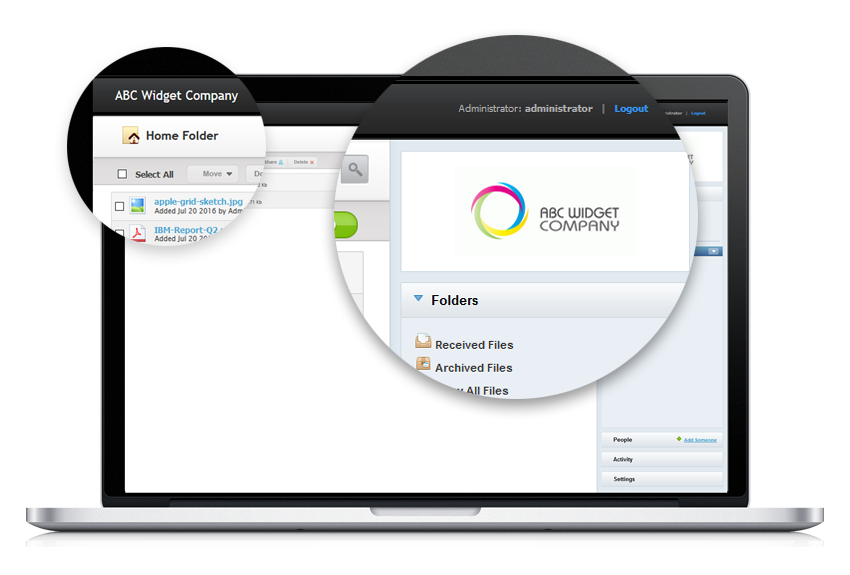 Branding, uploading and sharing files processes
When one thinks of branded file sharing, you likely think of the uploader or the overall application and UX that presents this. However, there is more to branding in uploading and sharing files than simply a name.
In fact, and 'shocker', there NEEDS to be more…
The act of uploading data and then sharing that data requires branding that should put your customers at ease. Your data sharing should boast your application security and your brand security. And, the way that the system talks to the customer should do the same.
Brand file sharing on the front-end
The largest error with branding is thinking in terms of single points from business to the customer. Instead, there are business solutions that require your business and clients to operate on those platforms.
But branding is supposed to bring your brand and client together, not divide them. This is where any business service that you use must bridge your business with your third party vendors and customers.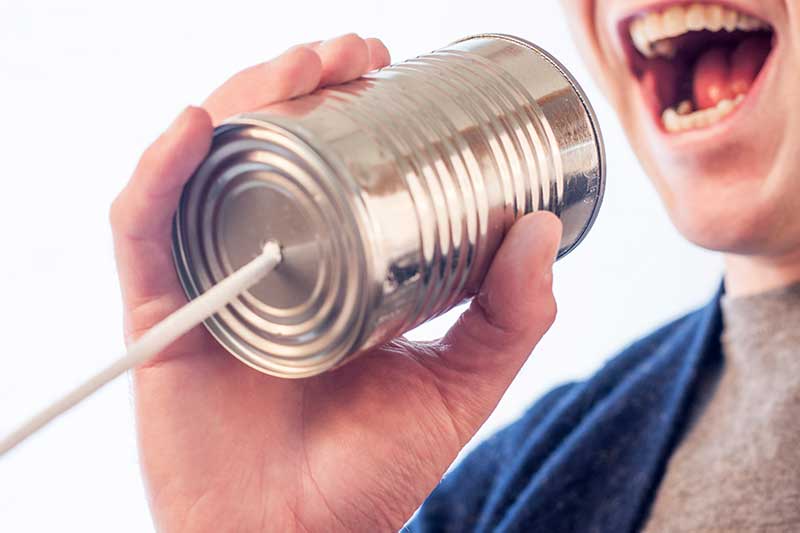 Custom branded file communications
Now let's focus on notifications.
We look to customized the notifications that you are receiving. Beyond that, we brand the notifications that your third party vendors and clients receive. There is no brand deviation. Notifications are clear in message and where they are from.
As well, PerfectShare allows your business rules to be customized for your account. For instance, you can choose the naming, inclusion of your business logo, business and brand data and more. Including this on our platform to match better your business rules, is an obvious method of branding beyond the norm.
Branded file sharing with clients should be seamless
As stated above, branding in the act of sharing data, should be seamless. The environment should match the business brand. The act should match the platform and the business. And any effects after the action should match the business and their company branding.
From entrance, through the action of file sharing, until notifications are sent, EVERY business solution you use should allow for your branding to work. In fact, with certain settings, these actions become even more clear.
PerfectShare allows for welcome messages and custom notifications. We also allow for you to brand and edit emails, popups and more.
While your brand's logo is the main part of your branding (the visual), your brand is more than just an image. Your processes, business rules and even things like NDAs, password security and folder and directory handling, are all part of your brand. Not only should your file sharing solution handle these, it should focus on allowing you to fully customize them.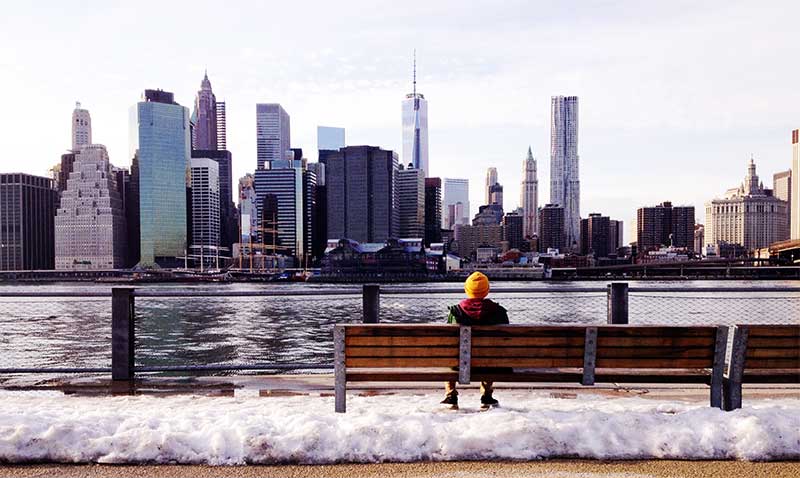 Corporate file sharing solutions make branding a MUST
Branding isn't just about aesthetics.
Corporate sharing services need to inherit business rules as well. As mention above, these happen in multiple forms within PerfectShare.
Customized NDAs
To create better security, your business may need to use NDAs (non-disclosure agreements). You can add, remove or fully edit what new users must read and digitally sign upon entering an account.
Custom password rules
Your business either focuses on security, or not. In this day and age, a corporation or a small business without a password security policy is ripe for security breaches. Within our system, you can fully outline your password rules for each and every employee, manager and outside vendor or client using your system.
Customizing folders for security and more
Our focus is on secure file sharing, branding and handling your data. However, to do this as effectively and simply as possible, we've built our directory structure with you in mind. You can match your organization's data structures, along with sharing needs, personnel involved and more with our interface.
"Are you the best branded file sharing solution online?"
PerfectShare, for most businesses, is your best branded file sharing solution online in 2017. We combine secure file sharing features, with complete private branded data collaboration abilities to give you what your organization needs.
Discover how we do this for you, and how effectively your branding is handled today. Get your free account below, and welcome to the PerfectShare family.
Summary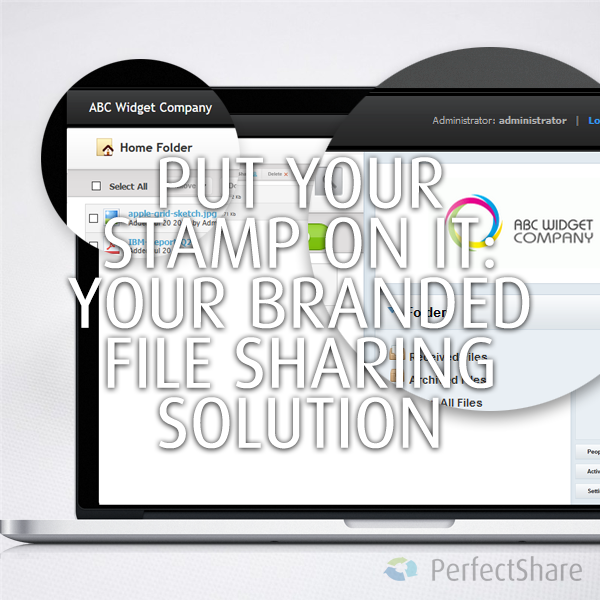 Article Name
Put Your Stamp On It: Your Branded File Sharing Solution
Description
Custom branded file sharing for business is one brand focus your company should have. Let's look at business branding and how to do it better in 2017!
Author
Publisher Name
Publisher Logo